Tails on Trails
Dog Walking

Welcome to Tails on Trails Dog Walking!
My name is Greig, Dog Walker and owner of Tails on Trails Dog Walking. I live in Bonnyrigg, Midlothian and I am a friendly person who loves dogs and all animals as well as the great outdoors! Find out more about me...
I cover the Midlothian and South Edinburgh areas and strive to offer a friendly and individual Dog Walking and Drop In Service where each dog is given the time, care, love and of course cuddles they require!
This is why I provide private/individual walks meaning no dogs apart from your own and limit my numbers to a maximum of two dogs at a time when walking. I also walk locally so no stressful car/van travel!
I also provide an energetic, fun, flexible and reliable service at competitive prices. I wish to make you happy with Tails On Trails so each service will be tailored to your needs. Find out more about my services...
I have experience walking different dogs and would love to hear from you if you need someone to walk or to Drop In on them! Please use the contact page to get in touch and I will get back to you quickly.
Click here to see or download my leaflet! (opens in new tab/window)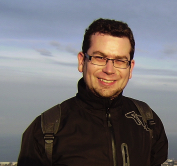 Tails on Trails Dog Walking, 5 Gordon Avenue, Bonnyrigg, Midlothian, Scotland, EH19 2PG
Website designed and developed by Greig Bowden