Tails on Trails
Dog Walking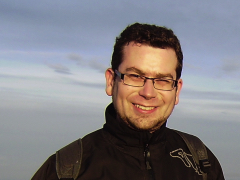 Contact Me
I am located in Bonnyrigg, Midlothian - Please contact me using email, telephone or post by using the details below. I strive to get back to you as soon as I can.
Email:
greig@tailsontrailsdogwalking.co.uk
NOTE: If you do not recieve a timely email reply, please make sure to check your email junk/spam folder in case my reply has gone in there.
Telephone/Text Message:
You can phone/text me on 07708 940313 if you would like to have a chat. Please leave a message and I will get back to you.
See my location map below - You can also click here to see a larger map of my location (opens in new tab/maps app).
You can also click on the services page to see what I offer.
Address:
5 Gordon Avenue
Bonnyrigg
Midlothian
Scotland
EH19 2PG
Tails On Trails Dog Walking, 5 Gordon Avenue, Bonnyrigg, Midlothian, Scotland, EH19 2PG
Website designed and developed by Greig Bowden